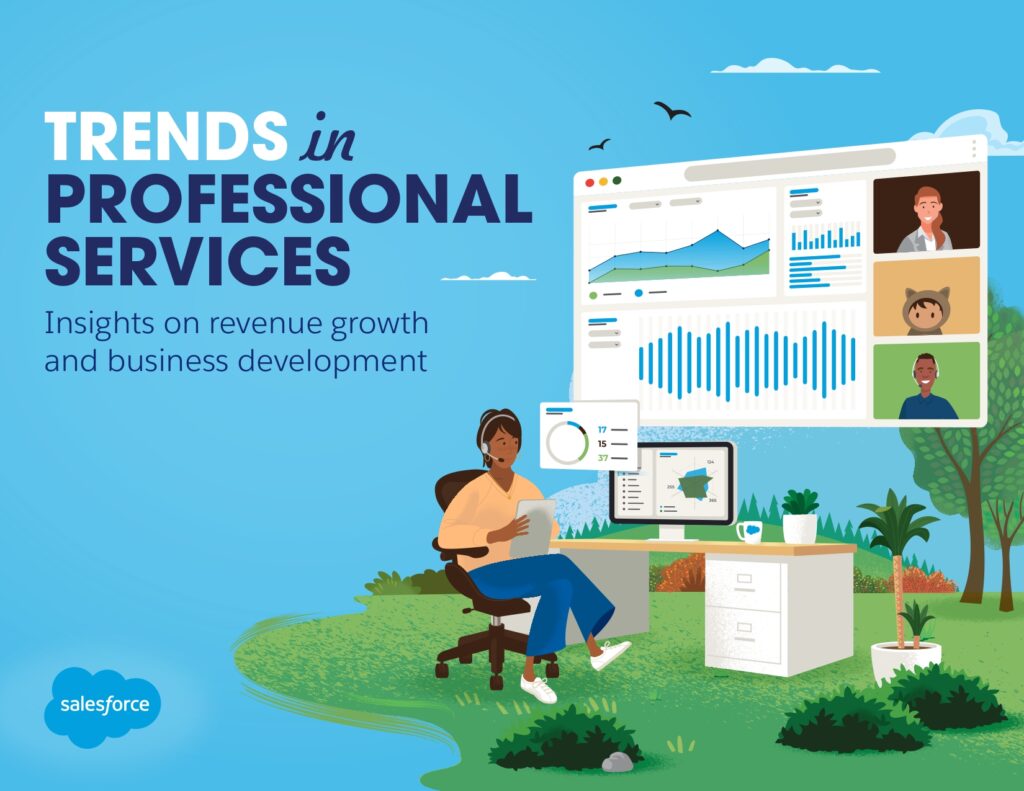 Based on research conducted by Salesforce, this e-book looks into business development in the professional services industry – in a pivotal moment of change. Here are some of the key themes we uncovered:
• In an industry often focused on operational efficiency, digital transformation is now happening at an accelerated rate.
• Rates of digital transformation are reflected in the adoption of business development technology.
• Empathy with clients is more important than ever.
• Human vision and technology can come together as firms get back to growth