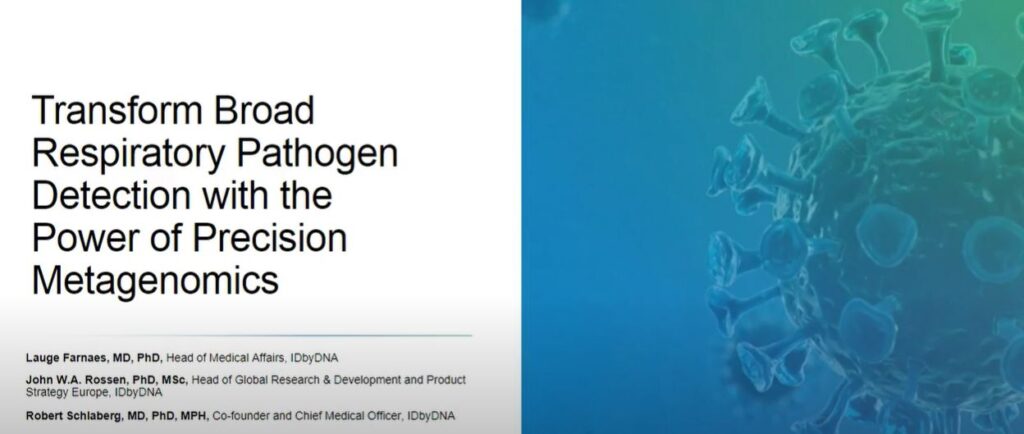 Current clinical microbiology technologies are limited in breadth and design. With the rapid advances in next-generation sequencing (NGS) technologies, clinical and public health microbiology laboratories are increasingly adopting metagenomics into their existing laboratory workflows for infectious disease detection.
Metagenomics can better identify and characterize respiratory pathogens while at the same time provide insights into antimicrobial resistance (AMR). The new Respiratory ID/AMR Panel (RPIP) and automated data analysis solution enables simultaneous detection and quantification of more than 275 of the most important pathogens and more than 1200 AMR markers in less than 24 hours.
IDbyDNA's Lauge Farnaes, John W. A. Rossen and Robert Shlaberg explore how metagenomics and the new RPIP workflow and automated analysis are enabling these advancements.