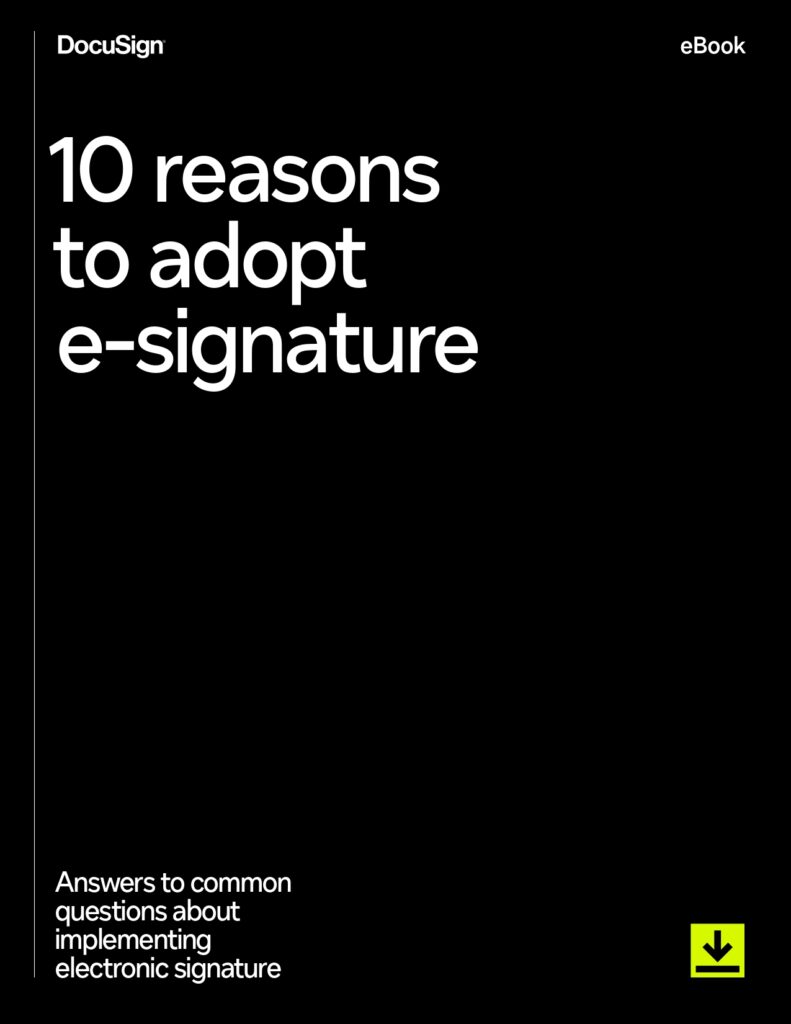 Although e-signatures have been legally recognized for decades, some businesses have been reluctant to replace traditional ink-and-paper processes. But in the last two years, all of that changed.
If you're ready to let go of paper processes, you may have some questions about implementing e-signatures and if they can work for your organization. To give you peace of mind, DocuSign surveyed 2000-decision makers with common questions about implementing electronic signatures.
Nearly 80% of successful DocuSign transactions for these businesses are completed in less than 24 hours. To learn more about the benefits of DocuSign eSignature, download the eBook.